Hover to Zoom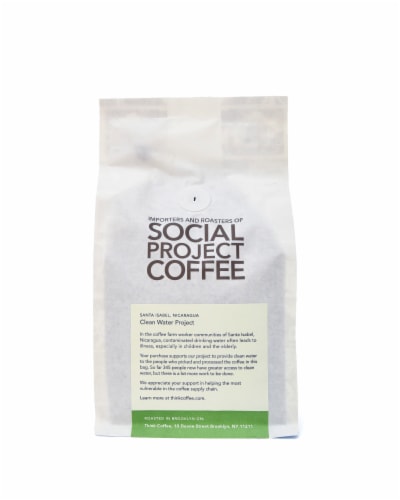 Hover to Zoom
Nicaragua Santa Isabel Single Origin
Product Details
● PREMIUM FRESH ROASTED COFFEE | We only sell coffee that meets the highest standards of quality. We have direct relationships with our farmers and hand-select, import and roast all coffee ourselves so that it is delivered as fresh as possible straight to you.
● ORGANIC PRINCIPLES | Often ignored by the large coffee companies, the small farmers we work with can't afford organic certifications. We verify organic farming methods and ensure no pesticides or chemicals are used. We guarantee certified organic quality, but we do so with the goal of keeping as much money as possible in the communities where the small farms are located.
● TASTING NOTES | This medium roast coffee is bright and clean with notes of tamarind, orange blossom and honey.
● ORIGIN | This coffee is produced by farmer Jaime Lovo in Dipilto, Nicaragua.
● SOCIAL PROJECT | The proceeds of your purchase support our project to provide clean drinking water to the communities that do the hard work of picking and processing this coffee. So far we have refurbished 13 wells and provided clean drinking water to 653 people, but there is more work to be done.
---