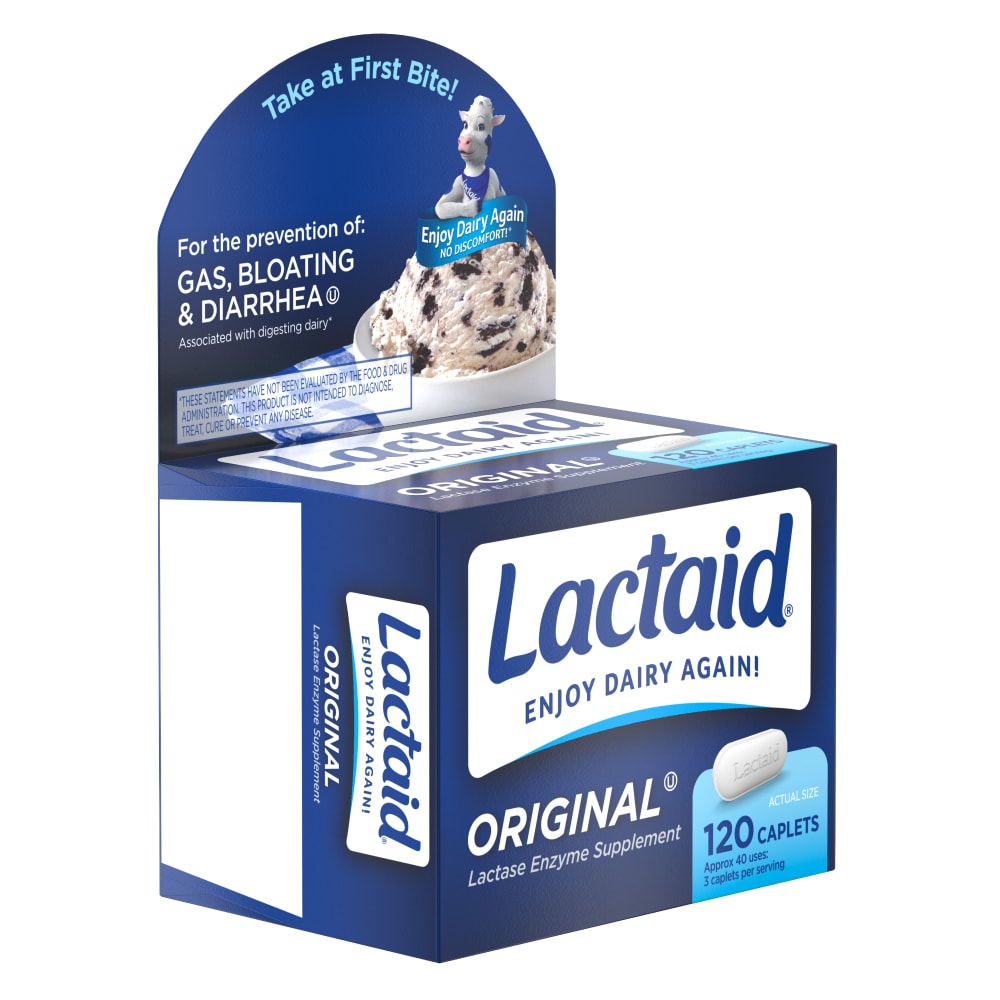 Lactaid Original Lactase Enzyme Supplement
---
It's easier than ever to manage your lactose intolerance*. Take up to three caplets with your first sip or bite of dairy toensure that milk doesn't mess with you. LACTAID® Original Strength Caplets lets you enjoy dairy anytime, anywhere.
Experience the Total Joy of Dairy™
For the Prevention of: Gas, Bloating, & Diarrhea Associated with Digesting Dairy
Enjoy Dairy Again!
Kosher
*These statements have not been evaluated by the Food and Drug Administration. This product is not intended to diagnose, treat, cure, or prevent any disease.
---