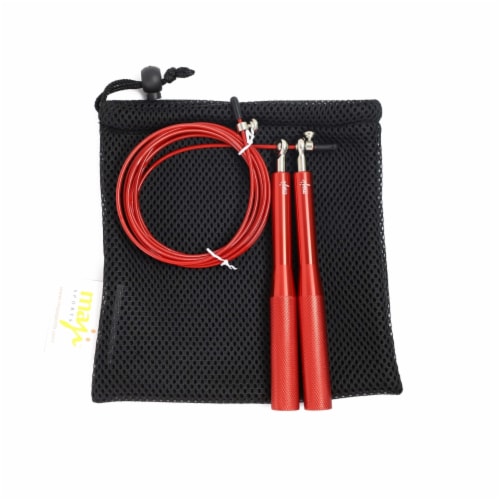 Hover to Zoom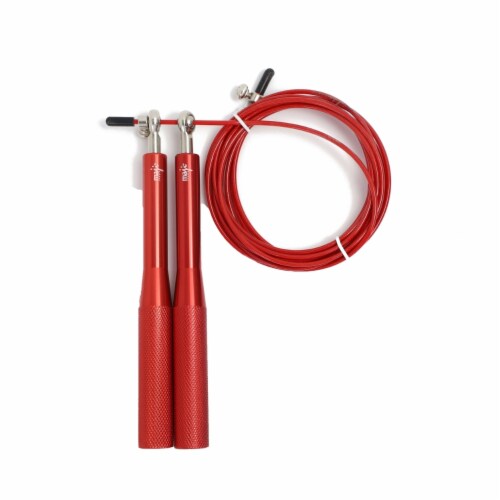 Hover to Zoom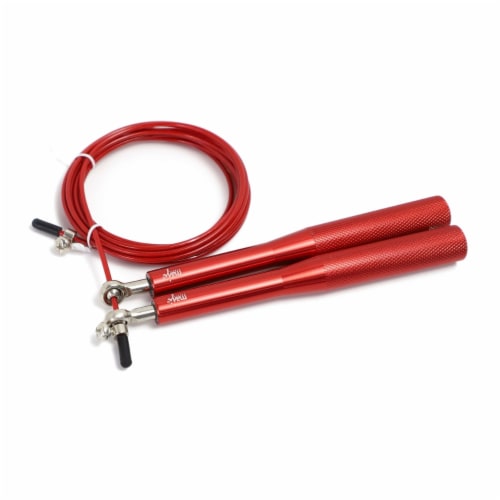 Hover to Zoom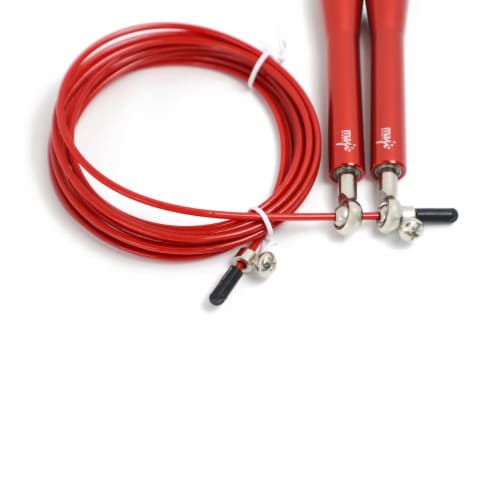 Hover to Zoom
High Speed Jump Rope (with aluminium handles)
Product Details
Easy to use " Whether you are a beginner or are pro-level athlete, this jump rope will be your perfect cardio companion. From normal skipping to serious jump rope training. This rope has been designed to suit all requirements
Light and fast " Weighing only 180g, this jump is a great tool for high speed cardio routine. The 360-degree double ball bearing system makes it tangle and twist free. PVC coated steel cable, ball bearings for proper rotation, smooth motion and super-fast speeds for light warm-ups to gruelling cardio routines.
Textured Handles " Textured alumainium handles make this jump rope slip resistant.
Compact and easy to carry - Never have an excuse to ever miss out on fitness again. It is light and easy to carry with you anywhere, fits easily in a backpack, briefcase or purse so that you can use it for a quick or long workout anytime and anywhere.
9 benefits of using a jump rope " Improves coordination, Decreases Foot and Ankle Injuries, Burns Major Calories, Completely Portable and Fun, Improves Bone Density, Improves Cardiovascular Health, Improved Breathing Efficiency, Makes You Smarter, Improves Your Ability to Stay Calm
Versatile tool " A jump rope can be used with any kind of training like CrossFit, MMA, weight training, strength training etc
---