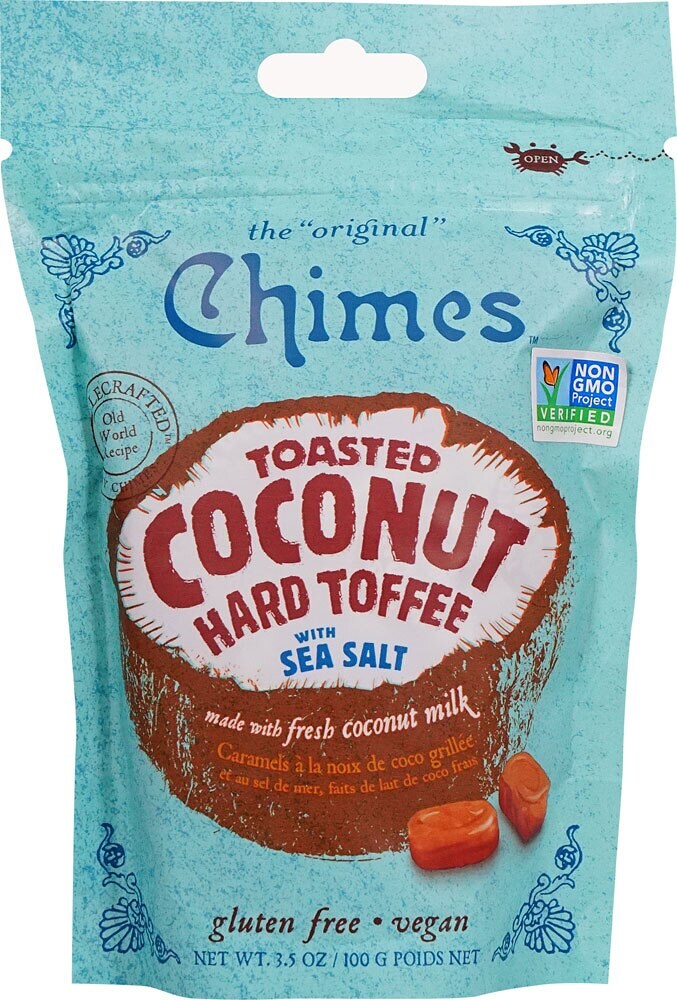 Chimes Toasted Coconut Hard Toffee
---
Step into the tropics with Chimes Toasted Coconut Toffees.
Chimes takes freshly pressed coconut milk and cooks it with caramelized cane sugar to create a toasty toffee that will tango on your tongue! The recipe is a classic from Malaysia, where it's been a local treat for generations. When you taste it, you'll see why Chimes still uses fresh coconut milk instead of simply adding coconut powder or flavoring: Because there's no substitute!
Chimes - It's Music for Your Mouth!
Made with Fresh Coconut Milk
Gluten Free
Real Coconut Milk (Dairy Free)
Product of Malaysia
Vegan
---