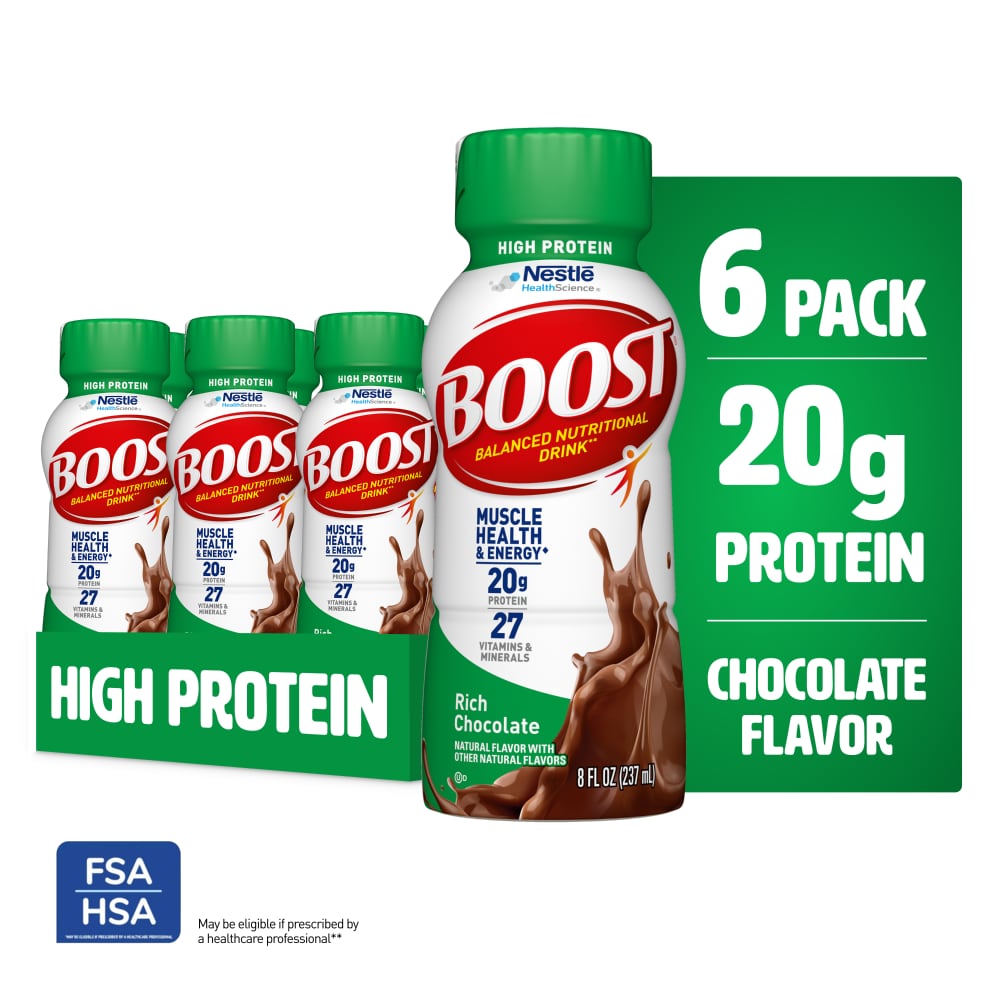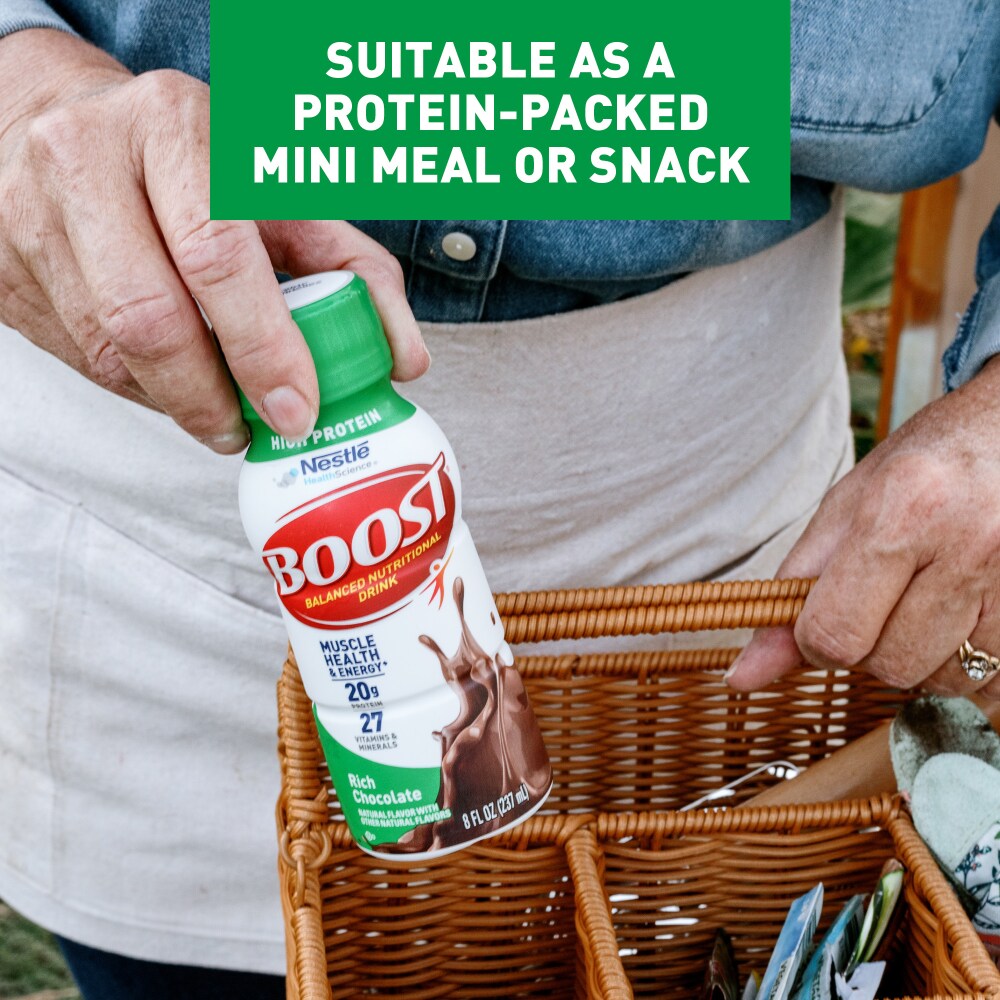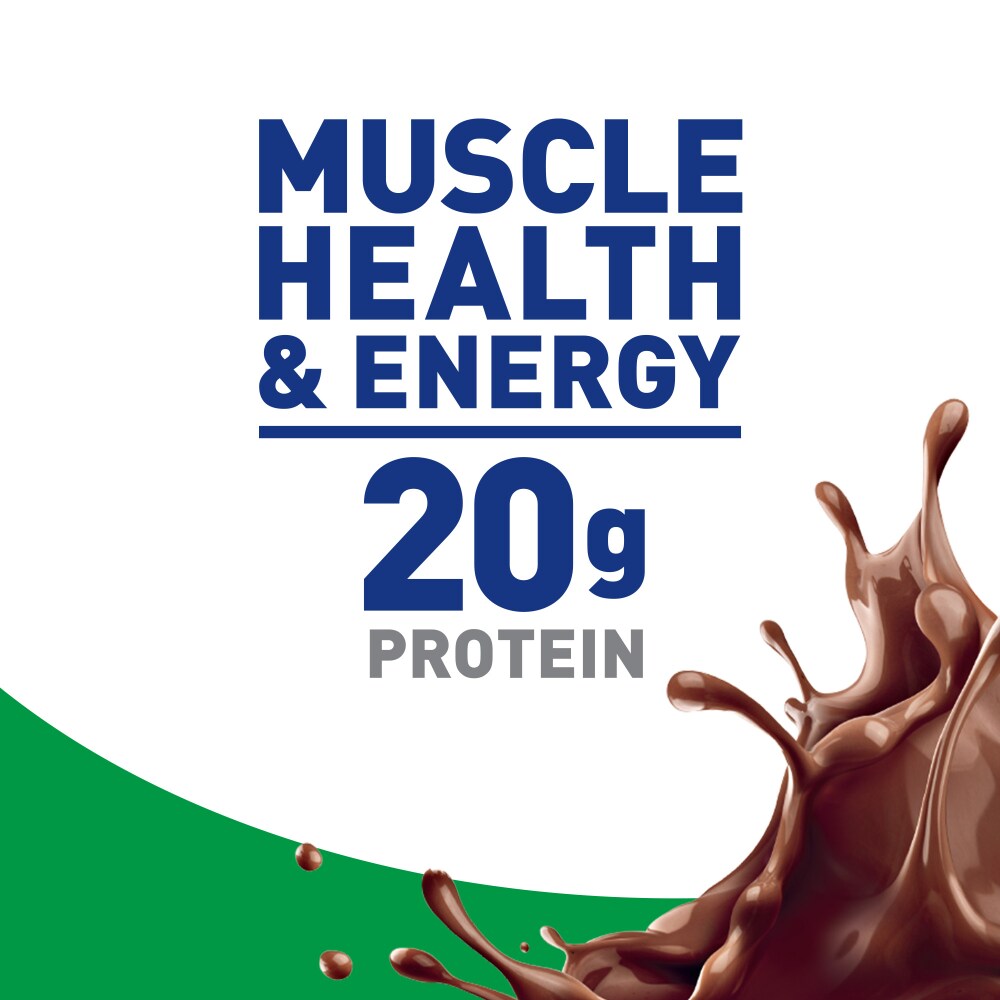 Boost High Protein Rich Chocolate Nutritional Drink
6 bottles / 8 fl oz
UPC: 0004167994066
Clip Coupon
Save $4.00 2 BOOST® Nutritional
---
Muscle Health & Energy* *BOOST® HIGH PROTEIN Balanced Nutritional Drink contains 20 g protein for MUSCLE HEALTH and 240 nutrient-rich calories with 8 B-vitamins to help convert food to ENERGY. Enjoy the complete and balanced nutrition of BOOST® HIGH PROTEIN Drink as part of your daily diet.
20 g High Quality Protein. 27 Vitamins & Minerals. Calcium and Vitamin D to support strong bones. NO Artificial Colors & Sweeteners. Gluten Free. Suitable for lactose intolerance. Not for individuals with galactosemia.
CALCILOCK® blend is a combination of essential nutrients to support bone health. This nutrient blend includes Calcium, Phosphorus, Magnesium, Zinc, and Vitamins D, C, & K to help maintain strong bones.
Research shows that consuming the right amount of protein is associated with supporting muscle health. BOOST® HIGH PROTEIN Drink provides 20 g of high quality protein to help support lean muscle.

---